Regarding Energy Healing for people:
"Words seem so limiting. I thank you from my heart for the hours you spent helping me to heal. I honestly don't know how I would have managed those weeks of chemotherapy. Each session allowed the toxins to move. Each session helped me to balance. Each session gave me hope. Each session helped me remember that none of us are alone on the journey."  ~ Cancer survivor, Michigan
"How to heal myself? Connect my spirit and body again. And what's the point of living when you have pain all the time. That was my big concern when I reached for Mollys help.  Molly gave me the tools, a key to what it is about. The key to life is the greatest gift you can give to another living thing.
There's more out there than we can see with our eyes, and that's why Molly's work is important. Not only for me, for the whole world. She passes through old powerful cultural knowledge of humankind, what we need to stay in harmony as species. Love you Molly and I wouldn't be where I am today without you!" ~ Sabine, Sweden
"Although she is in Michigan, and I in New Hampshire, the distance dissolved between us, as did time. I knew in my body that Molly is a gifted healer. In a sense, not having eyes to see was an advantage, in that I was compelled to experience healing through other avenues, other senses. Over four sessions I noticed a decided shift overall, but in particular my energy, my attitude, and my physical well being. This shift is enduring.  I intend work with Molly again, and I offer blessing that anyone reading this consider the same."  ~ Caroline, New Hampshire
"Molly draws from a depth of experience as a healer to bring forward exactly what is needed for each healing session. She helped me clear energy that was keeping me 'stuck' and soon after my session my situation changed dramatically in the direction of my heart's desires. Magical!" ~  Isabella S., Chicago, IL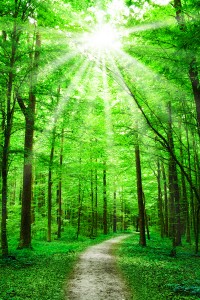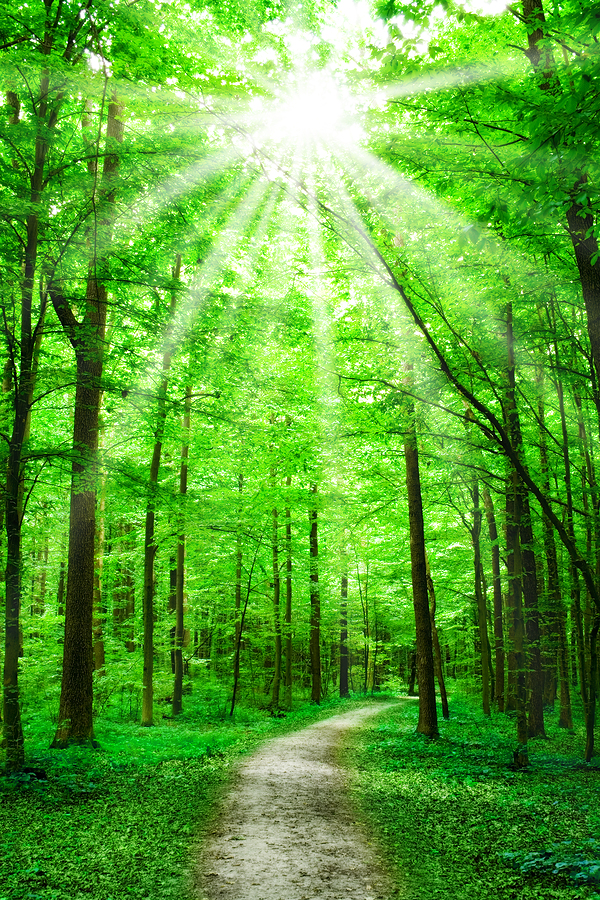 "Working with Molly is such a gift. The energy she is able to channel healed wounds carried in my body/heart/spirit in a deeply soulful, imaginative and loving way. I have been able to heal parts of myself that traditional therapy wasn't able to reach. I highly recommend working with her."  ~Sue B., Michigan
"I loved working with Molly this summer. Her tool- box is extensive, she explains wonderfully and carries out clearing and healing in a way that gave me new insights, more peace and wanting to do home-work until the next session. I use her suggested exercises daily and keep our work together as a ball of golden light and gratitude. I want to mention her feminine warmth too – loved it! I will be back for more :-)" ~ Silvie, Norway
"Molly's calm and centered presence is just the beginning of a powerful energy healing session.  She skillfully combines the art and science of helping clients in their healing process.  I have felt relaxed, rejuvenated, and restored after one session and throughout a series of sessions with Molly.  I highly recommend her services to anyone who needs to let go of stress, let go of pain, and bring in healing to all areas of their lives." ~Sara S., Florida
"In 2006 I had surgery to correct profound gait disturbance and numbness in my hands (I couldn't hold a pencil); the doctors told me I was facing life in a wheelchair without the surgery because my spinal cord was so compromised.  My recovery was very slow.  I was told to expect improvement for one year, but after that year I was not able to ride my horse and still had pain in my arms.  I began working with Molly after that year was over. After the first session I noticed a remarkable improvement in my spirit.  I began to feel that my condition would continue to improve and it did.  I am now feeling balanced and I haven't fallen since the first session.  I have been riding my horse again with confidence and I am not experiencing the intense pain in my arms that I had the last year.  Most important to me is the feeling I experience after a session.  I now feel that I can accomplish anything.  The trauma of the illness has left me and I am now on the road to health.  I truly believe that is the result of my work with Molly."   ~ L.M., Fennville, MI
"I went back to physical therapy after my first session with you and the massage therapist said that my whole tailbone and hip area was suddenly unblocked and moving for the first time since my car accident.  My back had been like a brick and she was surprised at the change. It was the first session since your energy work, so I felt it was due to that – thank you.  Since my second session with you, I've been able to sit comfortably all day at work without using an ice pack on my back. I'm really feeling now like this back problem will be resolved. Thank you so much." ~  D.L., Douglas, MI
"Thank you so much for your time and energy during my recovery from surgery.  Your healing work made a huge difference in how quickly the recovery process happened and each treatment left me feeling stronger and more renewed."  ~ L.M., Kalamazoo, MI
"Molly's healing work has deep caring and clarity.  One is aware of her willingness to step aside and let the Divine move through her.  Afterwards, I felt vibrantly alive and relaxed."   ~ Patricia D. — Psychotherapist/Counselor
"Molly's skills and healing spirit provide a powerful experience during a session and, for me, the positive effects resonate for days afterward. I would definitely recommend her work to anyone who feels they need a physical, spiritual, psychological or emotional push in the right direction!"  ~ Jo M., Designer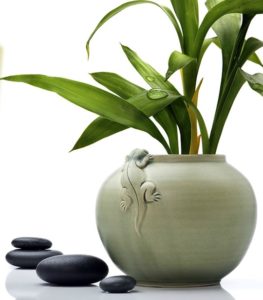 "Following open heart surgery, I had several sessions with Molly.  During my sessions I could feel a relaxing, healing energy moving through my body.  For one appointment I arrived with a great deal of pain in my legs and found it difficult to walk or even move about.  This was due to a new medication, I thought; I had determined to go back to my doctor the next day, but the morning after the treatment, the pain was gone and did not return.  I am sure that I would not have made the successful recovery that I now enjoy without the sessions with Molly."  ~ Lawana M., Woodland Hills, California
"While awaiting surgery to repair multiple ligament tears in my knee, I was experiencing serious pain and fatigue.  I received several sessions from Molly and each left me feeling more energized and reduced pain.  Doctors were unable to repair all of the ligaments during surgery.  However, only a few weeks after the procedure, I am regaining full use of my knee.  I believe my sessions with Molly have not only been beneficial in alleviating the extreme pain I was experiencing, but have also contributed largely to my speedy recovery."  -~ K.O., Kalamazoo, Michigan
"I highly recommend Molly as a healer.  She has great spiritual power which I have been blessed to experience.  I had great visions as she opened and cleansed all my chakras.  Molly definitely walks in the light of the Great Spirit." ~ D. M., professor, Indiana University
"Molly has a delicate and intuitive touch with her work that can only leave one feeling clear and renewed."  ~ M. McNeil, Topanga, California, www.TheMagicOfHorses.com
Regarding Energy Healing for Animals:
"Words cannot express what it meant to me to have Molly do her healing energy work on our horse, Arthur.  Energy flowed through to me physically and spiritually while she was working on him.  Arthur's condition was such that it was unlikely he would heal physically, but it was very visible by his state during daily treatments for his last five days, that he was at peace and more comfortable, as was I.  During that time, Arthur and I connected spiritually and  "talked" to each other, and I knew at a gut level his spirit will remain with me always.  I cannot even imagine that week of transition without Molly's presence, love and healing for both of us."   Donna L., Douglas, MI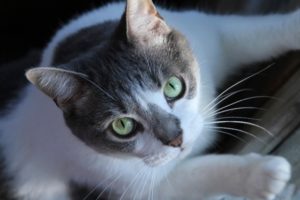 "My horse had serious respiratory problems for a year and conventional medicine was unable to help her.  She was in such distress that the vet recommended putting her down. After four sessions with Molly, her breathing improved significantly and she has become more energetic and playful.  She is alive and well today and the vet said to keep doing what we're doing."  Beth R., New Hamilton, MI
"My horse Jenny has benefited greatly from her healing sessions with Molly.  She used to have a chronic cough during the winter but the coughing decreased dramatically after a series of healing sessions; what used to be a daily occurrence is now only occasional.  As a result, I have been able to reduce her steroid treatments.  Jenny is always more affectionate and playful after having a session, and even her barn mate, Suzy, seems to be benefiting because she is more playful also."  S. Smith, Fennville, MI
"My dog True becomes very anxious when I go away for extended periods, even if she is left with someone she knows well.  She will pace the house and cry and literally jump off the walls.  Her anxiety can become so severe as to cause diarrhea.  Before I left on a 5 day trip recently, I asked Molly to do a few long distance healing treatments with True, starting on the day I left, to see if she could help relieve True's separation anxiety.  When I returned from my trip, the dog sitter reported to me that True was very relaxed the entire time I was gone and did not exhibit any anxiety, even the first night.  I will certainly continue to have Molly do treatments on True whenever I'm going to be gone overnight." Lynn B., Los Angeles, CA
"After sessions with Molly, my Labrador, Chip, is doing very well.  After the first session I noticed immediately less inflammation of the hock and I could actually see definition of the leg where as before it was a swollen ball.  The vet said there was still a little inflammation in the tendon when we saw him earlier in the week, but that appears to be getting better too. I think he is responding well."  Carol L., Saugatuck, MI
"Molly came to my barn to work on some of my older mares' arthritic problems and offered to work on a very unruly 6 year old mare, Tina.  The mare had always had a very bad disposition about being handled, but she had become one of my better broodmares and the thought of giving up on her was hard.  Molly began working with Tina because of my concerns with having to take her & her stud colt to an American Sport Pony inspection for approval. Tina was always very hard to load in a trailer, but she walked on as if she had been in hundreds of times, and at the inspection she was a perfect lady, not pinning her ears back one time.  Molly has done an incredible job turning the mares' disposition around and I will be recommending her to other friends."  John H., Fennville, MI
"A degenerative eye disease was causing my dog True considerable pain and, ultimately, blindness in both eyes.  True's demeanor was very low key — she never played with toys and she slept a lot, even when I was home.  After two months of healing sessions, she's taking more interest in her toys, she sits with me more instead of in a chair across the room and she hops and skips more than she's ever done, like she's really excited about stuff, be it a treat or going for a walk.  I'm confident she is no longer in pain and the redness in her eyes caused by inflammation is reduced.  Thank you from both of us."  Lynn B., Los Angeles, CA