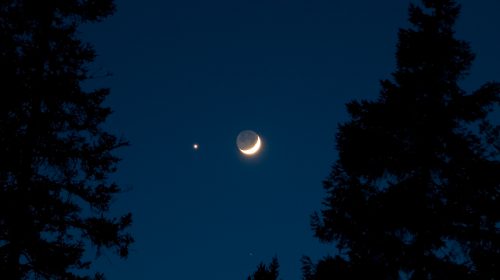 When I was a young school girl, I always thought of the start of the school year in September as a new beginning.
And of course there's the New Year, on January 1, which is also a new beginning.
But since then I've learned what indigenous people have always known: every month can be a new beginning on the new moon.
The new moon is the start of a new cycle, and is the perfect time to set your intentions for the next 29.5 days.  It can be a time for personal ceremony, calling in the elemental spirits and your spirit guides to help you manifest what you want.
This month it's June 13, 2018.